History
Desenio was founded in 2008 by Martin and Helena Blomqvist and is since 2014 a global pioneer in online sales of affordable wall art. The Company´s operations had a different orientation in the early years until the current business model was adopted in 2014. Sales were initially focused on Sweden and then expanded to the rest of the Nordic region in 2015. Fredrik Palm was recruited as the first external CEO in the spring of 2016 and began recruiting the senior executives for further expansion to the UK, the Netherlands, Germany, and the launch of a global .com domain. In 2016, Alexander Hars (Chairman of the board) and Fredrik Palm (CEO) invested in the Company. Later in 2016 the private equity company Verdane and Jakob Tolleryd (board member) invested in Desenio.
In December 2020, Desenio acquired the competitor Poster Store to strengthen its presence in both the European and the US market. Poster Store was founded in 2014 in Stockholm and today has sales in 33 countries. A few months later, on the 25th of February 2021 Desenio Group's shares were listed on the First North Growth Market under the symbol DSNO. Today, the group is a European market leader in trendy, affordable wall art with a presence in 35 countries.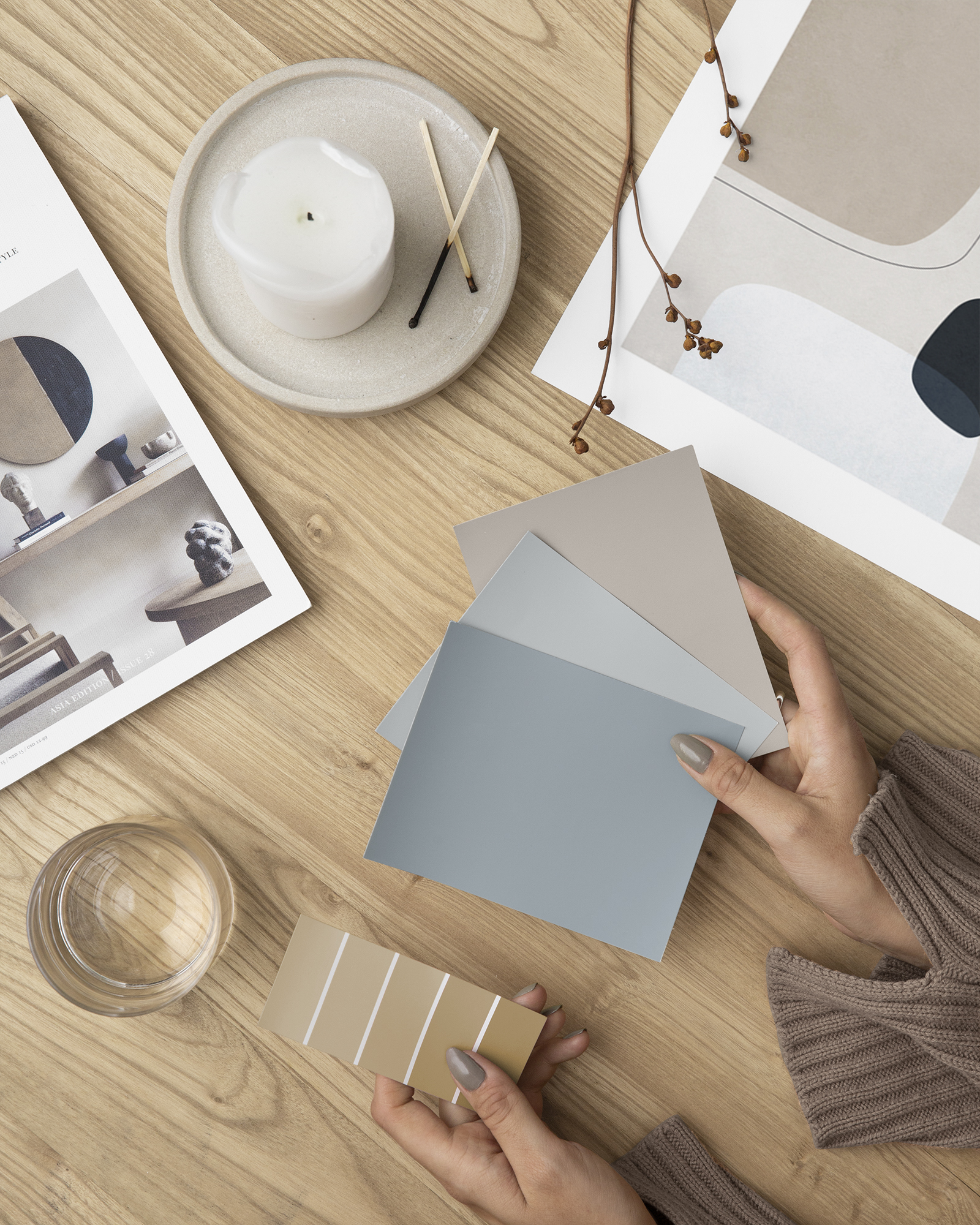 Market
The global addressable market for affordable art is estimated to SEK 160 billion. The overall market for affordable wall art is considered to be highly fragmented, with different archetypes of market operators, including both the online category specialists where Desenio Group operates, other home interior players, as well as broader product marketplaces.
Desenio Group is currently primarily presented in Europe, with its core markets in Germany, UK, the Nordics, France and the Netherlands, and a growing presence in the US and to some extent in Asia. The core markets only represent a yet small part of the addressable market, meaning great potential for growth in other markets.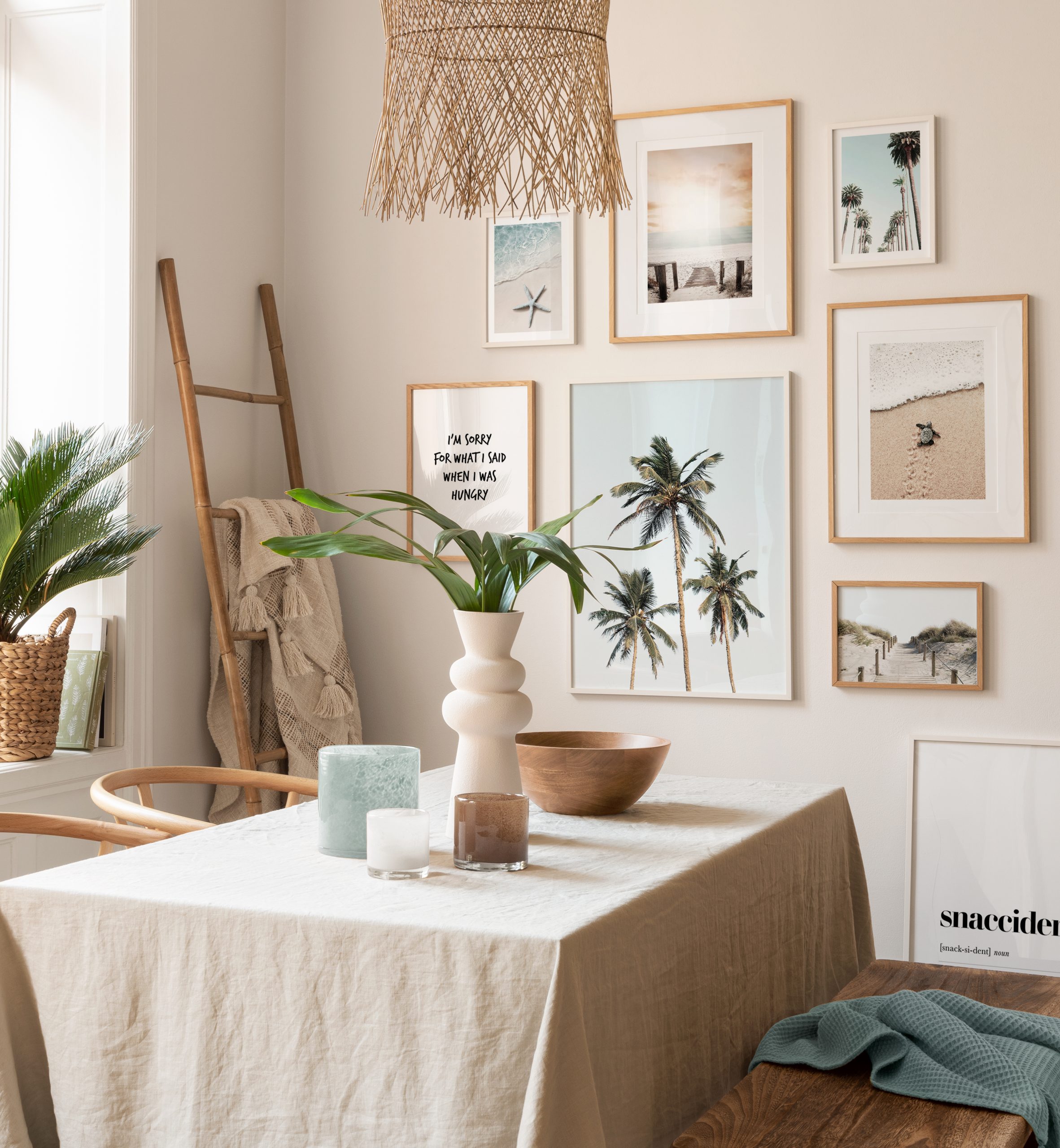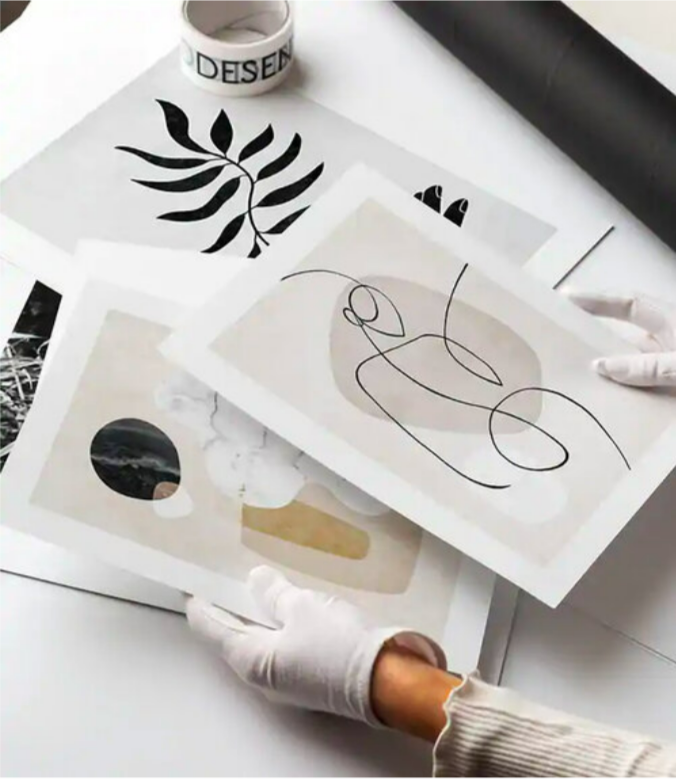 ART PRINTS
Market leading product assortment of around 9,000 affordable and trendy designs of which a significant share is proprietary to Desenio. The paper is produced in Sweden and certified by Forest Stewardship Council®. Almost all our posters are labelled with the FSC Mix symbol, guaranteeing that at least 70% of the wood used in their production is from FSC certified forests.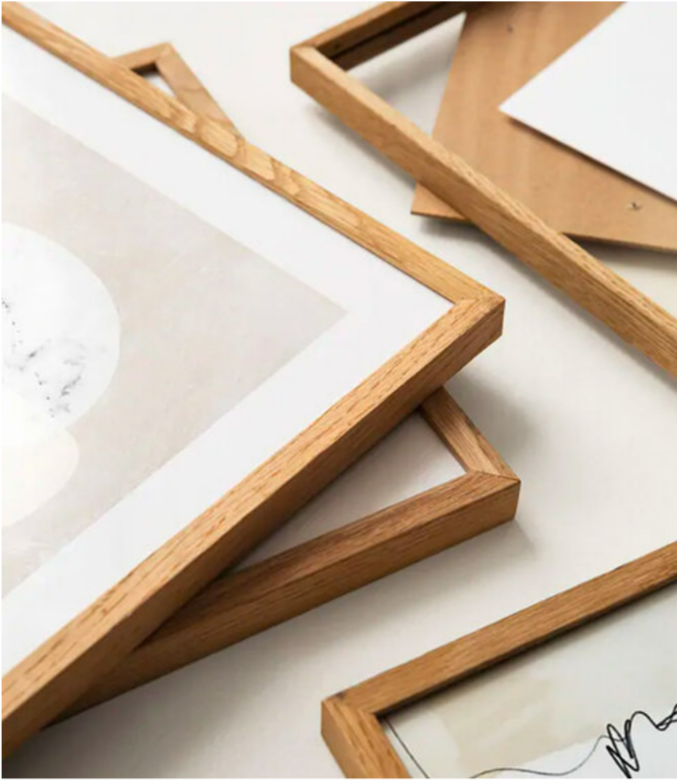 FRAMES
Frames are offered in various wooden and metal finishes in matching sizes to the posters. All our wood and metal frames are FSC® certified and labelled with the FSC Mix symbol on our site, guaranteeing that at least 70% of the wood used in their production is from FSC certified forests.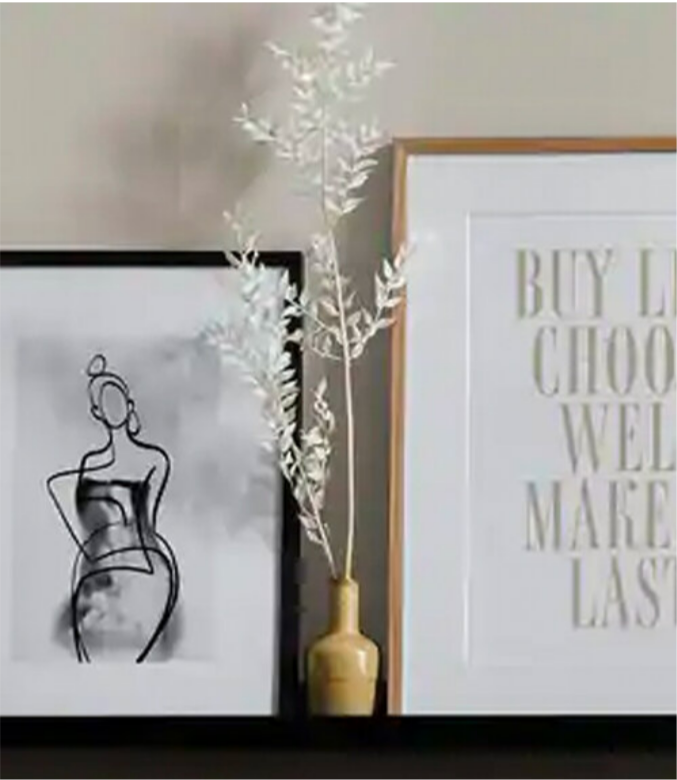 ACCESSORIES
Other accessories include products such as mat boards, picture ledges, art clips, and other printed products, e.g., phone covers.